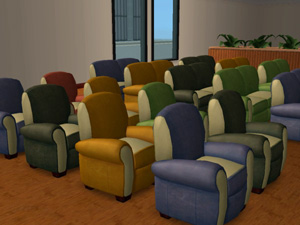 Add a fun and playful feel to your seating experience! The Keiko look is a charming, 50's look ready to embrace children as well as elders. Once you have tried the Keiko look in your own living room you will never again want to reupholser!

The Keiko pack includes the colours blue, green, red, yellow and black and each variation goes with sofa, loveseat and armchair. The required seating by Maxis already exists in your hood.

This pack is available: Download here!