Welcome!

The Finance Cartel is an exclusive interest group for Sims who meet our specific requirements including good financial understanding and success. The cartel was founded very long ago by Admiral Landgraab. Due to its traditions, the cartel must always have 4 members residing SimCity and never more than 3 members residing each contributing neighbourhood. All 4 SimCity members can vote, but there is only one common vote for each hood. We accept only one personal membership per household.

We do not accept applications. A new member must be recommended by minimum 2 existing members. Once accepted, the membership is valid for lifetime as long as you meet all requirements. Some requirements to get considered are:

* One of the 8 chairs must be available.
* You alone must be good for minimum §100.000.
* You must have good manners (neatness above 5)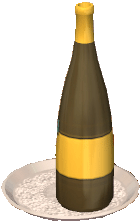 Finance Cartel arranges meetings and parties for our members, and our members' guests. The 8 members will decide the events as well as the guest list.